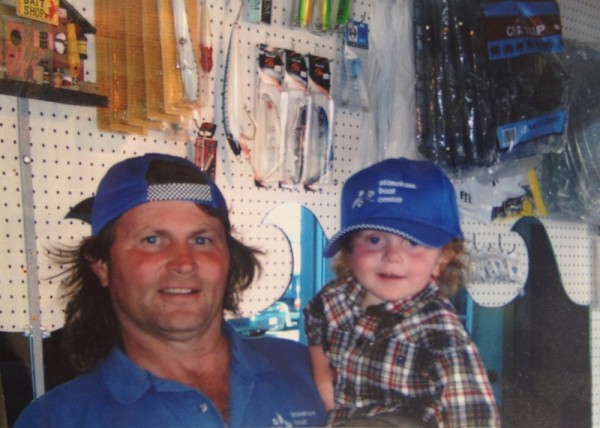 In business over thirty years, Stoneham Boat Center is family-owned and operated. Tim Sr. and Tim Jr. are the mechanics. They run the shop as well as the docks. Eileen is in charge of the store, inventory, and scheduling.  Kelly runs the bait shop, ably assisted by Ollie.
One question that comes up a lot…"Why are you called Stoneham Boat Center when you're in Lynn?"
Here's the story…
We opened at our original location in Stoneham in 1979. Seventeen years later, in 1996, we relocated to our current facility on the Saugus River in Lynn, MA.  By that time, having built a solid reputation and a great base of loyal customers, rather than changing our name we decided, what the heck, let's keep it!